Activities and routines that blend structure and flexibility allow teachers to engage in the interactions that matters most.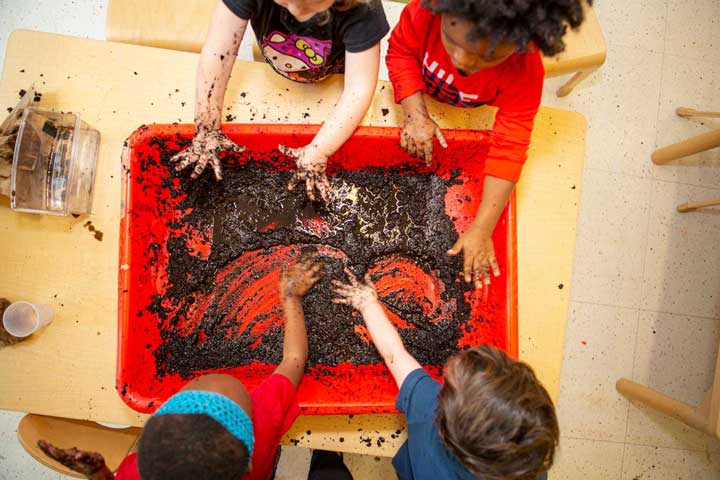 No need for multiple, separate curricula to cover all the academic and social skills or all the ages in your program. STREAMin3 covers it all. Spanning birth to five, our curriculum integrates five core skills that form the building blocks for later learning and six STREAM skills that prepare children for success in kindergarten and beyond. STREAMin3 activities, routines, and games are designed to support these skills in fun and developmentally appropriate ways. STREAMin3 provide structured activities and resources that promote the interactions we know matter most while still being flexible to meet the needs of each classroom.  Teachers can use their own creativity and expertise about their children's needs to modify the curriculum to suit their classroom.
Intentional Teaching Practices
A child's interactions between teachers and peers are what matter most. To make the most of these interactions, we combine what we know about how children develop and learn best with an understanding of the skills they need.  The result are a series of targeted, intentional teaching practices that best support children's development and learning. In each activity, intentional teaching practices are presented that align with the core and STREAM skills of focus.
Download our sample activities, guides, games, and resources to get a feel for STREAMin3.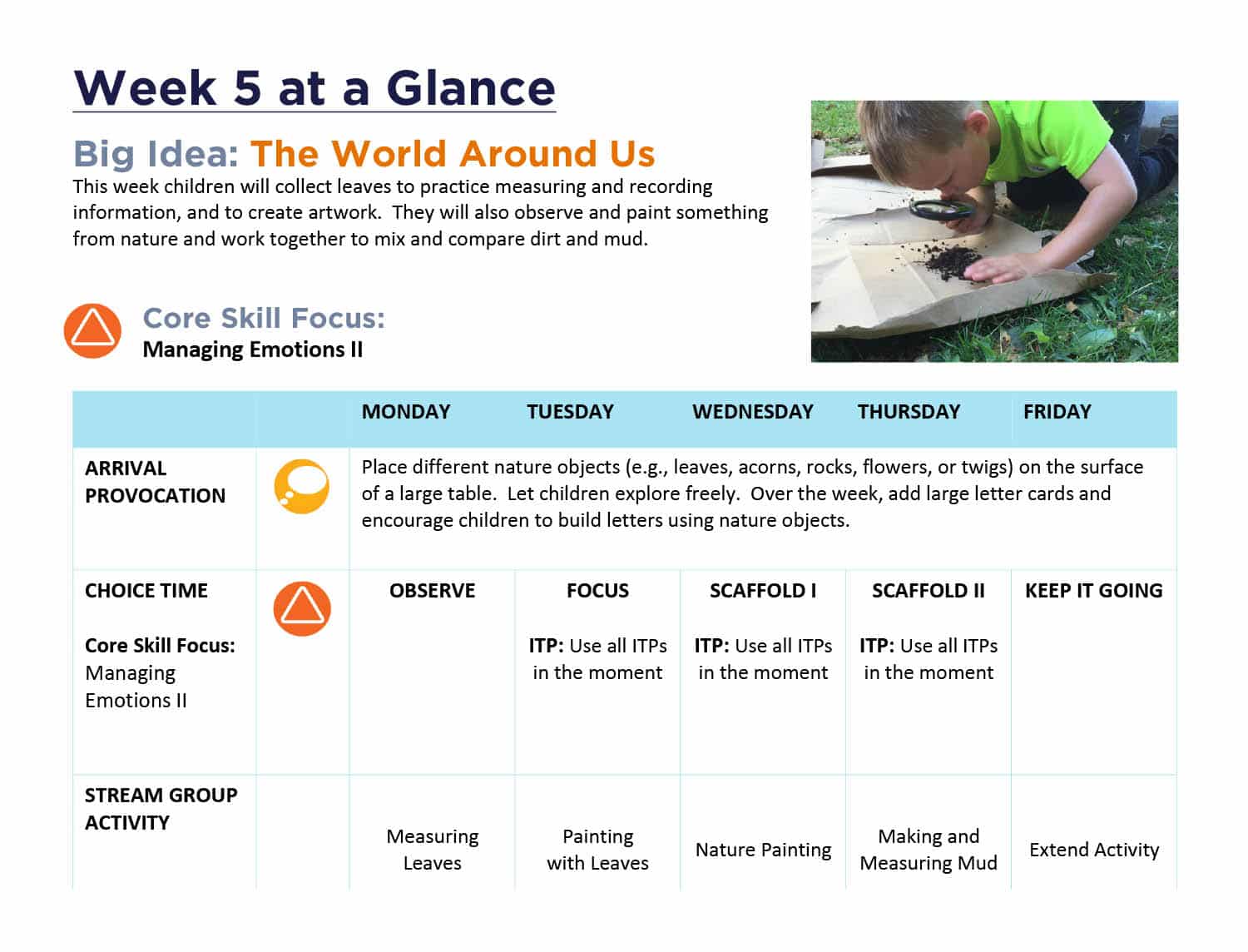 Weekly Guide
Lays out themes, activities, routines, and core skills of focus.
View Sample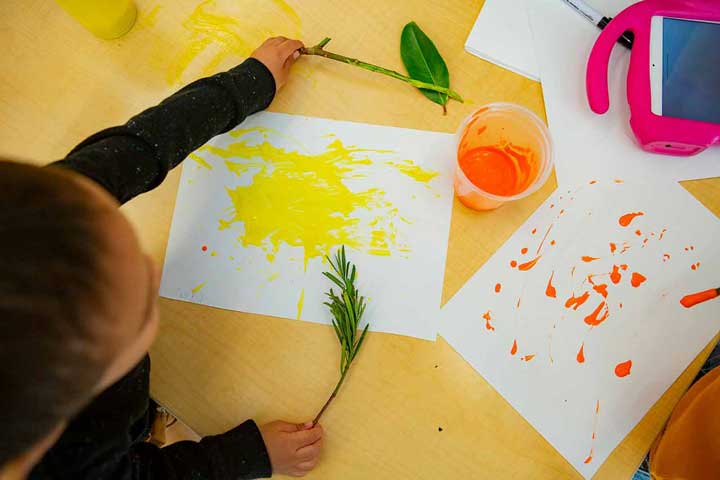 Preschool Activity
Integrates a focus on science, art, and building children's sense of self.
View Sample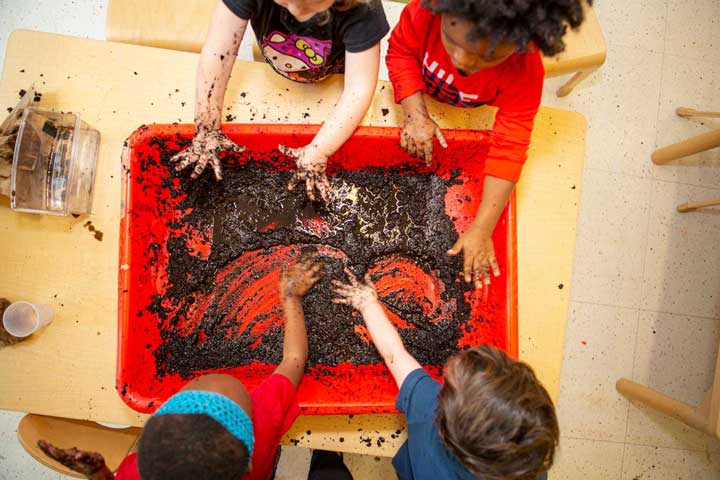 Preschool Activity
Integrates a focus on math, science, inquiry, and cooperation skills.
View Sample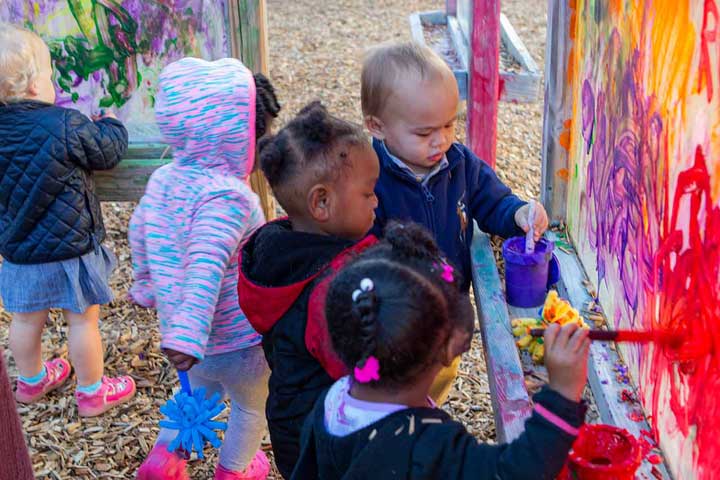 Toddler Activity
Integrates a focus on science, art, observation and cooperation.
View Sample
If you are interested in seeing more sample materials for a specific age range, Core skill, or STREAM skill, don't hesitate to contact us.